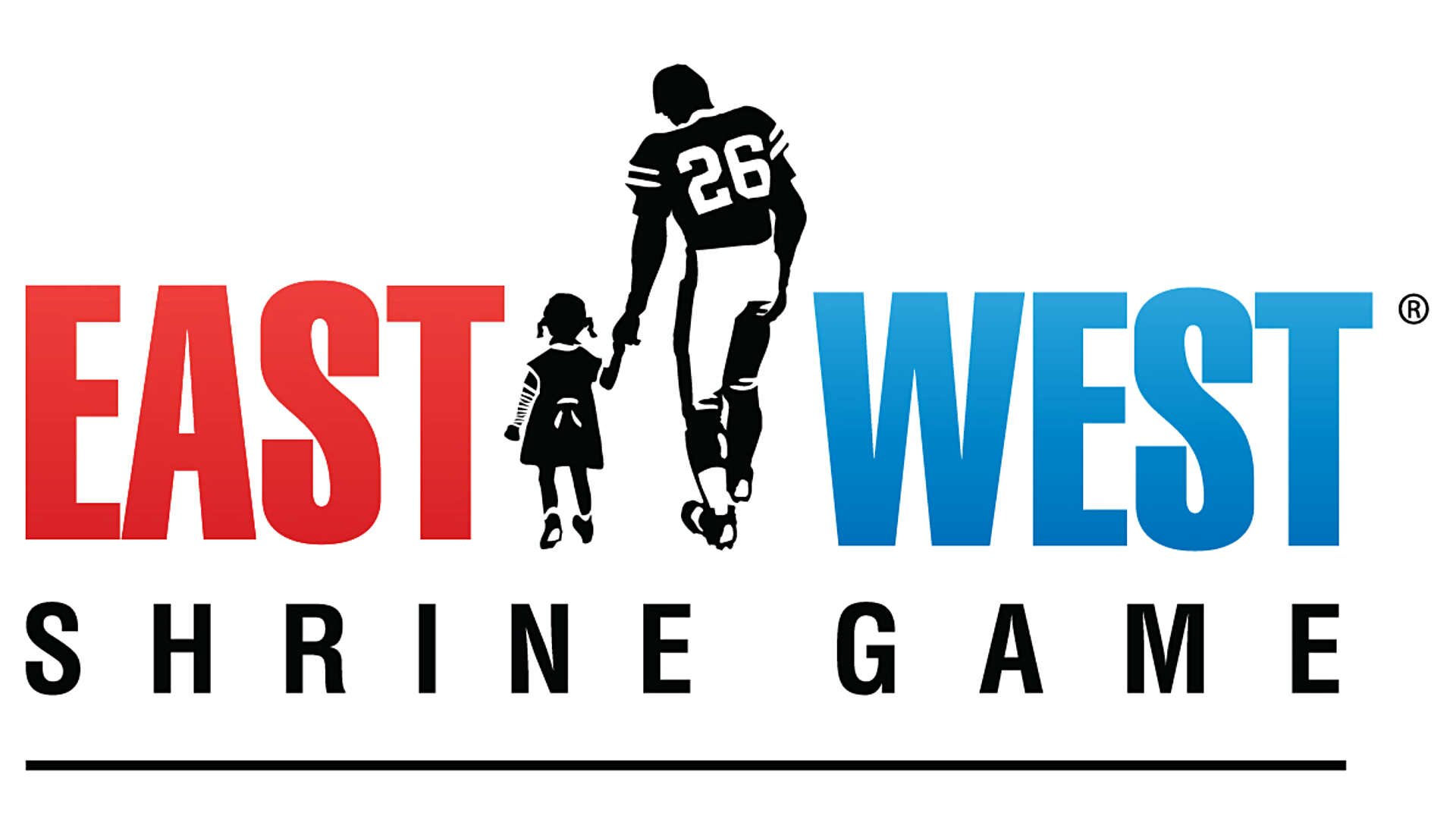 Defense definitely dominated the 92nd annual East-West Shrine Game on Jan. 21 at Tropicana Field in St. Petersburg.
While the offensive stars didn't exactly shine, there were plenty of defensive standouts in the West team's 10-3 win over the East all-stars.

Louisville defensive tackle DeAngelo Brown, Florida defensive end Bryan Cox, South Carolina defensive end Darius English, Florida Atlantic defensive end Trey Hendrickson, Jackson State linebacker Javancy Jones, Arizona linebacker Paul Magloire, UCLA cornerback Fabian Moreau and Arkansas defensive end Deatrich Wise were among the best.
Hendrickson was selected as the defensive player of the game while Louisiana-Lafayette running back Eli McGuire was the offensive MVP after scoring the game's only touchdown.
It was also a bit of a family affair with a few sons of pro athletes in the game. Cox is the son of former NFL linebacker Bryan Cox, Illinois linebacker Hardy Nickerson Jr., is following in the footsteps of his father, who was an NFL linebacker for 16 seasons, and Arizona wideout Trey Griffey is the son of Hall of Fame baseball player Ken Griffey, Jr.
Here is a synopsis of players who helped and hurt their stock at the 2017 East-West Shrine Game.
OFFENSE
Quincy Adeboyejo, WR, Ole Miss – Adeboyejo didn't catch a pass in the game, but that was more a result of the quarterbacks not being in sync with their receivers. The 6-3, 195-pound Adeboyejo stood out among the receivers in St. Petersburg with a great week of practice. The Texas native caught 35 passes for 456 yards and a touchdown last season and finished his career in Oxford with 106 receptions for 1,454 yards and 11 scores.
Gavin Andrews, OG, Oregon State – Andrews may be a behemoth at 6-foot-6, 335 pounds, but he's nimble for his size and pulls well. Once he gets on his target, he's a good finisher. A downhill blocker, Andrews is a mauler inside and works especially well in zone schemes. He had just 10 career starts, missing significant time over the last three seasons because of injuries and a bout with mono in 2013.
Antony Auclair, TE, Laval – Auclair was a fun player to watch at Tropicana Field. The 6-6, 254-pound French-Canadian is a very good athlete with a 40-yard dash time under 4.8 seconds and a vertical leap of 34 inches. He's also a fearless player, whether going airborne to hurdle a defender or lay out for a catch. He was the two-time conference offensive player of the year in Canada. He presents a big target and has sure hands. The former quarterback caught 17 passes for 229 yards and two touchdowns last season.
Billy Brown, WR, Shepherd – Brown is huge at 6-4, 245 pounds with great hands, evidenced by his 99 receptions for 1,580 yards and 22 touchdowns last season. As someone from a Division II school, Brown competed well against players from larger programs. He had an impressive and productive week of practice and showed that he could be valuable as a receiving tight end at the next level. He's tough to bring down and carries would-be tacklers as he drives for additional yards. Brown will be a draft pick and should have a great opportunity to turn some heads in an NFL training camp.
Austin Carr, WR, Northwestern – Carr went from being a walk-on freshman to a Biletnikoff Award finalist as a senior. Highly productive for the Wildcats, the 6-1, 200-pound California native caught 90 passes for 1,247 yards and 12 touchdowns last season to lead the Big Ten. Carr doesn't have any great traits as a receiver, not that big or fast, but he does have dependable hands and is driven to succeed. He might go undrafted, but should be a priority free agent.
Gehrig Dieter, WR, Alabama – Dieter has good size at 6-3, 207 and is not afraid to make catches over the middle. He's tough and has pretty good hands to go with being a solid route runner. He could stand to be more aggressive, however, with contested balls or laying out for passes just out of his reach. He does have added value as someone who can play special teams. He caught just 15 passes for 214 yards and four touchdowns last season, but had an amazing junior year with 94 receptions for 1,033 yards and 10 scores.
Avery Gennesy, OT, Texas A&M – After sending offensive tackles like Jake Matthews, Luke Joeckel, Cedric Ogbuehi and Germain Ifedi to the NFL over the last few years, Gennesy is nowhere near that class. He struggles against athletic pass rushers and was consistently beaten during the East-West game. He's 6-5, 315 pounds, but lumbers when he slides. Though a two-year starter at left tackle for the Aggies, a move inside will likely be in Gennesy's future. Without outside protection, he may be able to succeed at guard, just don't expect to hear his name until day three of the draft.
Trey Griffey, WR, Arizona – Griffey is another player with a strong work ethic. Like his dad, Hall of Fame baseball player Ken Griffey, Jr., Griffey tracks the ball well in the air. He has excellent body control to adjust to the ball and has the ability to make the difficult catches. Despite his abilities, the 6-3, 216-pound receiver was slowed by injuries in college and never had more than 31 receptions in any season. He'll get drafted in the later rounds with a team willing to take a flier on him and it'd be extremely fortuitous of that team was either the Cincinnati Bengals or Seattle Seahawks.
Karel Hamilton, WR, Samford – With a nod to North Texas punter Eric Keena, who made a remarkable one-handed grab to snare a high snap, Hamilton had the best catch of the East-West Shrine Game. The 6-1, 202-pound receiver reached back to catch a low pass toward the sideline just before the ball hit the turf. He displayed a superb ability to make an adjustment on a poorly thrown pass to still catch it. Put that together with his incredible production at the FCS level – with 111 catches for 1,389 yards and 14 touchdowns last season and 279 career receptions with 31 scores – and Hamilton should find a spot in an NFL training camp this summer.
Tobijah Hughley, C, Louisville – Hughleey struggles against power rushers and had a hard time with teammate DeAngelo Brown in the East-West game. The 6-2, 295-pound Kentucky native was a three-year starter at Louisville, but his starting days are done. He might get picked somewhere in the seventh round of the draft, but it's more like Hughley will sign as an undrafted free agent as a camp body.
Will Holden, OT, Vanderbilt – Holden had a very good week of practice to earn an invitation to the Senior Bowl the following week. He improved his stock in St. Petersburg and even grabbed a fumble to return it 7 yards. Of course, the fumble came on a sack he allowed. While he started 37 straight games for Vanderbilt, primarily at left tackle, if he becomes a starter in the NFL, it would likely be on the right side. He is strong, but has short arms for his 6-7, 312-pound frame. His limited athleticism was exposed against speed rushers in the East-West game. That said, Holden is a smart player and could have a long career as a swing tackle.
Blake Jarwin, TE, Oklahoma State – Jarwin is solid in the run game, but does not use his size at 6-5, 250 well as a receiver. He's a body catcher with unreliable and inconsistent hands. Jarwin caught 19 passes for 309 yards and two touchdowns last season and finished his career in Stillwater with 41 receptions for 616 yards and five scores. It's unlikely he has any NFL receptions in his future.
Colin Jeter, TE, LSU – Jeter is a solid route runner with good hands and a nice catch radius at 6-6, 255 pounds. A two-year starter for the Tigers, Jeter finished his career with 23 receptions for 289 yards and two TDs. Jeter is a block-first tight end and helped pave the way for running back Leonard Fournette to become a top pro prospect. Jeter does well in the trenches, but isn't quite athletic enough to stifle defenders in the open field. He likely won't be drafted, but could get into an NFL camp.
Kyle Kalis, OG, Michigan – Another monster inside, Kalis is a 6-5, 305-pound road grader. Kalis is very strong and great in a gap-scheme system. While he's strong as an inline blocker, Kalis does have limitations in pass protection and that will push him down and into the late rounds of the draft. He is a fierce competitor and was a two-time All-Big Ten selection. Kalis has aspirations of being a professional wrestler once his football career is over.
Gunner Kiel, QB, Cincinnati – Kiel put up some big numbers in college, especially as a sophomore when he threw for 3,254 yards with 31 touchdowns and 13 interceptions. But accuracy and injuries have been his biggest problems. He threw for just 804 yards with six touchdowns and two interceptions in five games as a senior. Kiel completed just 52 percent of his passes last season and finished his career with a completion percentage of 60.6, with 6,856 yards and 56 touchdowns to 26 picks after transferring from Notre Dame. He fumbled a snap under center and struggled to complete passes in the East-West game. Kiel is a smart player, but lacks the physical skills to be an NFL quarterback.
Wes Lunt, QB, Illinois – Lunt has a quick release, but accuracy is an issue. He completed just 54.7 percent of his passes for 1,376 yards with eight touchdowns and three interceptions last season. The 6-4, 220-pound former Oklahoma State quarterback saw his completion percentage decrease in each of his three seasons in Champaign. Like Kiel, there is no NFL future for Lunt.
Erik Magnuson, OL, Michigan – Magnuson is a very good run blocker who pulls well. The 6-5, 310-pound Southern California native started 37 games for Michigan, primarily at right tackle. He'll likely be moved inside where he can play more inside of a phone booth, which would suit his physical limitations as a player without ideal arm length or foot quickness. Magnuson could hear his name called late in the fourth round or early in the fifth round of the draft.
Gabe Marks, WR, Washington State – You look at the productivity Marks had in college with 316 catches for 3,453 yards and 37 touchdowns and it's easy to be impressed on the surface. He's small at a shade under 6 feet and only 187 pounds, and is a decent route runner, though he ran a lot of stretch plays for the Cougars. But he lacks top-end speed, has inconsistent hands and lacks the toughness needed to be an NFL receiver. He practiced really well in St. Petersburg, but then got some alligator arms over the middle in the East-West game. He had a couple of drops in the game and muffed a punt. His numbers might get him drafted, but it's more likely Marks gets into a camp as an undrafted free agent.
I'Tavius Mathers, RB, Middle Tennessee State – Mathers set single-season school records with 1,561 rushing yards and 2,194 all-purpose yards last season. He also scored 20 touchdowns, but was sort of a one-year wonder and transferring from Ole Miss. The 5-11, 200-pound Tennessee native is a shifty runner with good speed and solid hands out of the backfield. He caught 66 passes last season for 633 yards and three scores and was named first-team All-Conference USA. He became the first player in NCAA FBS history to have at least 1,500 yards rushing, 500 yards receiving and 60 catches in the same season. His best game last season came in a 51-45 win at Missouri, when Mathers ran for 215 yards and a score and added eight receptions for 48 yards and another touchdown.
Elijah McGuire, RB, Louisiana-Lafayette – McGuire is a tough runner with excellent vision. The MVP of the East-West game, McGuire ran for 42 yards on seven carries, including an 18-yard touchdown. He cuts well and has a good burst through the hole. McGuire is a very good athlete and also played basketball at ULL. But he put up some big numbers on the gridiron, rushing for 1,127 yards and seven scores last season. The 5-9, 205-pound Louisiana native finished his career with 4,312 rushing yards and 42 touchdowns. He should be a mid-round pick with a skill set similar to that of former Louisiana Tech running back Kenneth Dixon, now with the Baltimore Ravens.
Taylor McNamara, TE, USC – McNamara is another big target at 6-5, 255 with a nice catch radius. He's solid all the way around as a run blocker and route runner with long arms and good hands. He basically has the build of prototypical H-back player. He caught just 25 passes for 198 yards and five touchdowns in two seasons at USC after transferring from Oklahoma. He isn't a great athlete, but his versatility and all-around game should get him in an NFL camp.
Drew Morgan, WR, Arkansas – Morgan led the Razorbacks in receptions each of the last two seasons and finished his career with 138 receptions for 1,763 yards and 14 touchdowns. He has dependable hands, but there are some character concerns. The 6-foot, 193-pound receiver will address those at the NFL combine, where he hopes to improve his stock to become a draftable player. Despite a decent showing at the East-West game, he's not quite there yet.
Nick Mullens, QB, Southern Miss – Mullens is athletic, smart, experienced and a natural leader, but that likely won't translate to an NFL career. At a school that produced Austin Davis and one Brett Favre, Mullens is actually the all-time passing leader at Southern Miss with 11,994 yards, including a school-record 4,476 yards in 2015. He threw for 591 yards last season against Rice. Mullens, who is 6-1, 205 pounds, completed 63.3 percent of his passes last season for 3,272 yards with 24 touchdowns and 11 interceptions. He made 41 starts over his career, but will have to try to earn a practice squad spot if he even gets invited to an NFL camp.
Storm Norton, OT, Toledo – While the East-West game was dominated by the defensive linemen, Norton was out of the few standouts on the offensive line. He has superior length at 6-8, 310 pounds, moves well and is adept at pulling. With a strong punch and fundamentally sound footwork, Norton even pancaked a defender in pass protection during the East-West game. Norton was a two-time, first-team All-MAC selection and was picked on some All-American teams last season. He may have done enough in St. Petersburg to move up to day two of the draft, though it's more like he hears his name called early on the third day.
Dare Ogunbowale, RB, Wisconsin – Ogunbowale has decent speed and is a solid blocker, showing very well while matching up against linebackers at the East-West game. He had just 319 carries at Wisconsin, playing behind Melvin Gordon and Corey Clement. Ogunbowale can be a good complementary back in the NFL, similar to what former Badgers back James White has done with the Patriots. While he's only 5-11, 205 pounds, Ogunbowale runs hard and had 42 rushing yards on eight carries in the East-West game after rushing for 1,518 yards and 13 scores over his career at Wisconsin.
Scott Orndoff, TE, Pittsburgh – Orndoff fails to use his 6-5, 255-pound frame to shield defenders. Part of that is he doesn't use his hands to catch the ball. He's a body catcher and isn't a particularly good route runner. He is a strong, tough player and a solid run blocker, but even if he does get drafted, it's tough to see Orndoff make an NFL roster.
Michael Roberts, TE, Toledo – The first thing that stands out about Roberts is his size at 6-5, 270 pounds. Then you look at his productivity with 45 catches for 533 yards and a school-record 16 touchdown passes and it's hard not to love the guy as a red-zone threat. Roberts sees and tracks the ball well and uses his huge catch radius and giant hands to make difficult grabs in a crowd. He has quick feet, though not great long speed and does need to develop into a better run blocker. But this guy should shine at the combine. He's also an extremely hard worker, driven to succeed following a difficult childhood full of adversity.
Jalen Robinette, WR, Air Force – Air Force may be known for running the ball, but Robinette stood out as a receiver. He set the school record for receiving yards at Air Force with 35 receptions for an incredible 959 yards and six scores. That's an average of more than 27 yards per reception. Robinette is 6-3, 218, and has big play written all over him. He finished his career with 120 receptions for 2,697 yards and 18 touchdowns. He had two catches for 82 yards and a touchdown in 2015 against Big Ten champion Michigan State. Robinette might have to complete two years of military service before he can play in the NFL, but the ability is there.
Cooper Rush, QB, Central Michigan – Rush doesn't have the strongest arm and therefore anticipates throws, which he did with success at CMU thanks to his intelligence and understanding of the Chippewas system. He set a single-season CMU record in 2015 with 3,848 passing yards and is second in CMU and MAC history with 12,894 career passing yards to go with 90 touchdowns and 55 interceptions. But he missed several receivers during the East-West Game. Despite having good size at 6-3, 230 pounds, it's tough to see an NFL future for Rush.
Victor Salako, OL, Oklahoma State – Salako is a punishing run blocker at 6-5, 315 pounds who understands how to use leverage to seal off defenders and create running lanes. Salako began his career at UAB, where he started as a sophomore. He was an instant starter upon transferring to Oklahoma State for his final two seasons. Though he doesn't have quick feet, the arrow is pointing upward for Salako because of his strength. A move inside to guard would benefit him at the next level.
Eric Saubert, TE, Drake – Saubert has good size at 6-5, 250, and decent speed with a 40-time in the 4.6-second range. He's not a great blocker or strong at the point of attack, but has shown the ability to be an excellent receiver. The problem has been inconsistency, especially with his hands. Despite a couple of drops in the East-West game, Saubert did earn a Senior Bowl invite. A three-time all-conference selection and second-team FCS All-American selection last season, Saubert led Drake with a career-best 56 catches for 776 yards and 10 scores.
Joe Scelfo, C, North Carolina State – Scelfo uses a strong work ethic and high football IQ to make up for physical limiations like his short arms and slow feet. But he is strong and had a nice week in St. Petersburg. He's 6-1, 300 pounds and is a very good run blocker. He transferred to N.C. State for his final year after standing out as an All-Sun Belt selection while at South Alabama.
Dan Skipper, OT, Arkansas – Skipper is a giant at 6-9, 325 pounds, but is sluggish with his footwork. He gets beat by speed rushers because he doesn't slide well or use his hands to punch. He has short arms for his height and doesn't bend well, causing him to often lose leverage. Teams may fall in love with his size, but that would be a mistake because he'll be a liability on the edge of an NFL line.
De'Veon Smith, RB, Michigan – Smith is 5-11, 228 pounds and is a strong runner – his legs never stop churning to move the pile – but has to be more patient if he's going to succeed in the NFL. He doesn't have great vision and tries to create own lane instead of following blocks. While he has good hands out of the backfield, with 36 career receptions, and a passion for the game, he lacks the explosiveness NFL teams crave. He had a good week of practice in St. Petersburg and was named a team captain before receiving an invitation to the Senior Bowl, but he failed to impress during the game. He is a north-south runner, but his lack of patience and vision still result in too many negative runs.
Tony Stevens, WR, Auburn – Stevens is an athletic dynamo with great size at 6-4, 213 pounds; the problem is he can't catch. He had several drops in St. Petersburg to cap a rough, inconsistent week. He's still pretty new to football, so maybe teams will see his upside as a raw, developmental player, but it will take a team with a solid coaching staff that has some patience to allow Stevens to grow into his potential.
Sam Tevi, OL, Utah – Tevi is another very good athlete with some upside. The 6-5, 310-pound former defensive lineman had a nice week in St. Pete. A two-year starter with experience at both tackle spots, Tevi's athleticism and versatility should land him an invitation to an NFL camp, even if he fails to get drafted.
Zach Terrell, QB, Western Michigan – Terrell has every intangible you want in an NFL quarterback. He's a proven winner and leader with an unquestioned work ethic and intelligence. He has good size, too, at 6-2, 210, and some mobility. Terrell's arm strength isn't great, but it's serviceable for an NFL quarterback. He has a future in the NFL, maybe not as a starter, but as a reliable backup. Perhaps the best word to describe Terrell as a quarterback is efficient. He threw for over 12,000 yards and 96 touchdowns, completing 65.5 percent of his passes and just 31 interceptions in four seasons. He had a completion percentage last season of 69.8 while throwing for 3,533 yards with 33 touchdowns and only four picks to lead WMU to an undefeated regular season and MAC championship before falling to Wisconsin in the Cotton Bowl. He also won the Campbell Trophy, better known as the "Academic Heisman."
Alek Torgersen, QB, Penn – A two-time, first-team All-Ivy League selection, Torgersen put up big numbers and is 6-2, 225 pounds. He has a strong arm and quick release, both of which were on display during an impressive week of practice. Torgersen is Penn's all-time leader in passing touchdowns (52), completion percentage (65.1), and total offense (7,937), completing 67 percent of his passes as a senior for 2,231 yards with 17 touchdowns and four interceptions. He had tunnel vision at times in St. Petersburg, and was underwhelming during the East-West game.
Kermit Whitfield, WR, Florida State – Whitfield is small at 5-8, 178 pounds, but is extremely fast with 4.3 40 time and can make the difficult catch, but inconsistent hands. He can be a dynamo with Tyreek Hill-like ability. But he'll likely have to make his mark on special teams. He should put on a show at the NFL combine, but he'll have to do quite a bit to get drafted. He's likely to be an undrafted free agent, but his speed will get him a camp invitation.
Joe Williams, WR, Utah – Williams has good speed with an excellent burst. He's 5-11, 205, runs hard, hits the hole as a north-south runner and catches the ball well. He ran for 1,407 yards and 10 scores last season, not bad for a guy who "retired" a couple weeks into the season and missed four games. He's a physical talent, though fumbles were an issue at Utah, but some question his commitment to the game. He also had an off-field incident that led to his dismissal from Connecticut. While his talent would merit a higher selection, Williams' other issues will push him to a late-round pick.
DeAngelo Yancey, WR, Purdue – Yancey had a nice week of practice in St. Petersburg. At 6-2, 217, he has good size and is a very good athlete and pretty good route runner. The problem is he's not the smartest player and can be careless with the ball. He lacks both field and situational awareness, both of which are red flags when scouting a player. Yancey caught 49 passes for 951 yards and 10 touchdowns last season, so the big-play potential is there. It's just unlikely he'll get a chance to showcase it in the NFL.
DEFENSE
Tony Bridges, CB, Ole Miss – Bridges may be lean at 6 feet, 185 pounds, but he isn't afraid to come up and crash the line for run defense. Bridges has good speed and breaks well on the ball. He was a two-year starter at Ole Miss with three interceptions as a junior. He was limited to eight games last season and will be a longshot to make an NFL roster despite his aggressive style of play.
DeAngelo Brown, DT, Louisville – Brown is stout and strong at 6 feet, 310 pounds and capped a good week of practice with a dominant performance in the East-West game. He gets a good push off the snap to consistently get penetration in the backfield. He progressively improved over the last three years after missing all of 2013 with an Achilles injury. He had 40 tackles, 6 1/2 for loss, and two sacks as a redshirt junior. He capped his college career with 40 more tackles, but 13 for loss, and three sacks. Brown is ridiculously strong, putting up 225 pounds in the bench press 40 times. That is five more than Aaron Donald did at the 2014 NFL Combine.
Richie Brown, LB, Mississippi State – Brown has good instincts, which help compensate for limited athleticism. He's 6-2, 235 pounds and a solid tackler in the open field. He's also decent in coverage, with five career interceptions, and can contribute on special teams. Brown led the Bulldogs in tackles the last two years, posting more than 100 stops in each season. His junior year was his best season with 109 tackles, 12 for loss, and 6 1/2 sacks. While Brown isn't a world-class athlete, he's a good football player who could make an NFL roster through sheer will.
Bryan Cox, DE, Florida – The son of former NFL linebacker Bryan Cox, he showed well at the East-West game with a nice week of practice and then a very good game. Cox gets great penetration with a good burst and ability to split double teams. He had just 99 tackles over four years at Florida while dealing with injuries. But he a fifth of those tackles were behind the line of scrimmage and he added 10 sacks. The talent is there, along with his strong hands and high motor, but health could be an issue and force him down draft boards.
Kevin Davis, LB, Colorado State – Davis is a sure tackler with good closing speed and finished the East-West game among the defensive leaders with five tackles. He's a bit undersized at 6-1, 237 pounds, but was highly productive for the Rams with 110 tackles, including 10 1/2 for loss, and three sacks last season. It was his second straight season with over 100 tackles to earn consecutive All-Mountain West honors. While he won't be drafted, Davis may have done enough in St. Petersburg to be a priority free agent once the draft ends.
Treston Decoud, CB, Oregon State – Decoud has had some personal adversity to get to where he is, something that speaks to his love of football. He's also a pretty good player with great size at 6-3, 208 pounds. Though he had just two interceptions at Oregon State, returning one for a touchdown, he does have good ball skills. He forced a fumble in the East-West game. He had six interceptions at a JuCo the year before transferring to Oregon State. Likely a late-round pick, Decoud could be a good option as a nickel corner, or even a free safety given his length.
Darius English, DE, South Carolina – English is tall and lanky at 6-6, 245, and a natural pass rusher. He has a quick first step and was unblockable at times in the East-West game with a sack and a half and tackle for loss. He hasn't yet converted his speed to power and is not that great against the run. He's a bit of a one-year wonder with 60 tackles last season, to nearly match his career total prior to his senior year. His 13 tackles for loss were more than his 11 stops behind the line before 2016 and he had nine sacks last year after registering just six in the previous three years. That could mean English is trending upward, but it could also mean last season was a fluke. If the East-West game was any indication, let's go with the former.
Randall Goforth, S, UCLA – Though undersized at 5-11, 190, Goforth has very good ball skills. He did leave the East-West game in the second quarter because of an injury, but it wasn't considered serious. But it does raise concerns over a player who dealt with shoulder problems throughout his college career. If he can stay healthy, Goforth could add valuable depth to any team's secondary. He has the talent as someone who started five games as a freshman and had 44 collegiate starts. He had four interceptions last season, returning one for a touchdown.
Ralph Green, DT, Indiana – Green has a great burst off the snap and his strong enough to anchor the middle while eating up double teams. He's 6-4, 317 and rarely pushed off the line. He had 92 career tackles, including 21 for loss, and four sacks. He added eight batted passes. Green has undeniable talent, but was also suspended for a game in 2015 following an arrest on a misdemeanor battery charge.
Nate Hairston, DB, Temple – Hairston had an excellent week in St. Petersburg, proving he can play well on special teams and is a very good tackler. He's got good size at 6 feet, 192 pounds and decent speed with an expected 40-time in the 4.5-second range. Hairston, who had a pair of interceptions last season, could be a nice value pick on the third day of the draft.
Trey Hendrickson, DE, Florida Atlantic – Hendrickson capped a tremendous week in St. Petersburg by putting on a show during the game to claim defensive MVP honors. He was all over the field and boosted his stock immensely. Hendrickson went from a day three pick to someone who could go as high as late in the second round. The 6-4, 255-pound pass rusher is more likely a third-round pick, but whichever team gets him will love his tenacious motor. He never stops and flattens well to the quarterback. He had a strip sack in the game after collecting 9 1/2 sacks and 15 tackles for loss in his senior year. He finished his career with 29 1/2 sacks and even added four blocked kicks to his resume.
Joey Ivie, DT, Florida – Ivie is another high-motor player with good pass-rushing skills. He also had a sack in the East-West game and finished his career with 6 1/2 career sacks from the middle. Ivie is 6-3, 298 with a good burst off the snap. He might go undrafted, but Ivie could show well in an NFL training camp.
Javancy Jones, LB, Jackson State – Jones was one of the small-school stars in St. Petersburg. He tracks the ball well and is a sure tackler. Despite not having great speed, Jones has good instincts and takes good angles in pursuit to put him almost always around the ball. He had a good week of practice and then an excellent game, with four tackles and one for loss. He also had a tackle on special teams, increasing his value there. He's 6-1, 245 and does have some pass-rush ability. Jones posted 82 tackles and four sacks with 19.5 tackles for loss in 2016 to earn FCS second-team All-American honors. He could be a steal somewhere in the sixth or seventh round.
Ashton Lampkin, CB, Oklahoma State – Lampkin is another DB with good ball skills and decent size at 6-0, 189. He had five interceptions and was credited with 12 pass breakups over his career. He was a solid special teams contributor at the East-West game, likely ensuring he will be selected somewhere in the later rounds.
Paul Magloire, LB, Arizona – Magloire went from someone off most people's radars to the talk of the town in St. Petersburg. He had a great week at the East-West game, shining in practice and then making plays all over the field in the game. He's an instinctual, solid tackler, who takes good angles and is an excellent athlete despite being undersized for a linebacker at 6-1, 227. The best fit for Magloire in the NFL would be as a safety/linebacker hybrid, similar to what the Arizona Cardinals do with Deone Bucannon. Magloire doesn't do anything great, but he does everything well. He's quick, good in coverage, plays downhill, fills holes, has excellent vision, and was productive at Arizona with 153 tackles, 112 of them solo stops, in two seasons.
Leon McQuay, S, USC – McQuay is tough and a good tackler who had a solid week in St. Petersburg. But he had an inconsistent career for the Trojans. He battled through injuries to finish his career with 123 tackles, 6 1/2 for loss, with a sack, five interceptions, 16 passes defensed and three forced fumbles. McQuay is 6-1, but also thin at just 190 pounds. He is the grandson of late NFL running back Leon McQuay. Some team will give him a shot, but he'll have to develop and add some weight to be an NFL player. Maybe some time on the practice squad will do him some good.
Fabian Moreau, CB, UCLA – Outside of maybe Hendrickson, there wasn't another defensive player who had a better week in St. Petersburg. The 6-foot, 205-pound Moreau shined, improving his stock that could now see him go early in the second round. Moreau, who started 40 games at UCLA, is excellent in coverage. He breaks well on the ball, reads the quarterback, has good footwork and is fluid in his change of direction. He also has outstanding field awareness and knows how to use the sideline as his friend. He even lined up as a gunner on punts, adding value as a special teams player.
Jalen Myrick, DB, Minnesota – Myrick's ideal position would be as a nickel corner, but he has the versatility to line up outside and could enough play safety. He's 5-10, 200 pounds with good ball skills and is a good open-field tackler. He finished his career with 93 tackles, eight for loss, with half a sack and three interceptions, returning one for a touchdown in 2015. While not eye-popping numbers, opposing quarterbacks had a total passer rating of 22.8, which was the lowest opposing rating of any cornerback in the country. Myrick could go early on day three of the draft.
Hardy Nickerson Jr., LB, Illinois – Nickerson is the son of the former Buccaneers linebacker with the same name. Like his dad, Nickerson is a sure tackler with fundamentally sound skills. He wraps up instead of trying to lay a huge hit. That makes him a solid open-field tackler. At 6 feet, 230 pounds, Nickerson is also good in coverage and has three career interceptions. He left Cal following a 2015 season that saw him rack up 111 tackles and transferred to Illinois, where he could be play for his father, who is the Illini's defensive coordinator. Nickerson capped his career with 107 tackles and posted career numbers with 4 1/2 tackles for loss, two sacks and two picks. Nickerson's pedigree and productivity should get him drafted.
Aarion Penton, CB, Missouri – Penton is another versatile DB who can play anywhere in the secondary. He had a good week of practice in St. Pete. The 5-9, 195-pound St. Louis native had an outstanding senior season with five interceptions. He's instinctual with excellent ball skills and should get picked somewhere in the fifth round as his height will push him down a bit.
Karter Schult, DE, Northern Iowa – Schult was the Missouri Valley Conference Defensive Player of the Year after collecting 17 sacks to lead the nation with 24 tackles for loss. He's tenacious with a high motor. While not overly fast, Schult takes good angles and is strong with a thick build at 6-3, 270. He should have done enough at the East-West game to hear his name called during the draft.
Channing Stribling, CB, Michigan – Stribling was one of the more disappointing players at the East-West game. He has great length at 6-2, but is only 180 pounds and shies away from contact. Stribling is coming off a very good senior season in which he had four interceptions and 12 pass breakups to go with 29 tackles and a sack. He had 18 starts at Michigan, but despite his breakout season in 2016, he may have hurt himself with a lack of aggression at the East-West game. It's unlikely he comes off the boards before the sixth round.
Tedric Thompson, S, Colorado – Thompson is a box safety with good ball skills. He also tackles well, making five stops in the East-West game. He had 63 tackles with seven interceptions and 16 pass breakups last season. Only West Virginia cornerback Rasul Douglas and Florida State sophomore Tarvarus McFadden, who each had eight picks, recorded more interceptions.
Jack Tocho, CB, North Carolina State – Tocho has good size at 6-0, 200 pounds and good coverage skills. The Charlotte native earned his degree in three years and was a team captain last season. He had five career interceptions and 26 pass breakups, with an astounding 122 career tackles as a cornerback. He's not great at any one thing, but Tocho is a smart player who is solid all-around. If he can run well, he could move himself up boards a bit to ensure he doesn't fall out of the draft.
Josh Tupou, DT, Colorado – Tupou is a load inside at 6-3, 345 pounds and uses his size well. He's strong and tough to move off his spot, which opens things up for linebackers to make plays. But Tupou does create his own plays with his push in the middle and made a couple of stops in the backfield at the East-West game. Tupou is a perfect three-technique mauler, though there are some off-field concerns. He was suspended for all of the 2015 season following an arrest on assault charges, that were later dropped, stemming from a house party brawl. Tupou was a four-year starter, finishing his career with 124 tackles, 15 1/2 for loss, and 6 1/2 sacks.
Deatrich Wise, DE, Arkansas – Wise gets a good push off the ball and was living in the backfield at the East-West game thanks to excellent penetration. The 6-5, 275-pound pass rusher had a great week of practice and could be moved up and down the line. While he has pass-rush skills, he does need to improve as a run defender, though he did show well in that department in the East-West game. Wise undoubtedly has NFL ability, but has to be more consistent. He finished his dominant outing in the East-West game with seven tackles, including a sack and a half and a fumble. Wise fell off a bit last season, after collecting 10 1/2 sacks and eight tackles for loss, with three forced fumbles, as a junior. He had just 5 1/2 sacks and 3 1/2 TFLs last season, but did register a career-high 49 tackles. Wise is trending upward and could continue to see his stock rise with good workouts over the next two months.