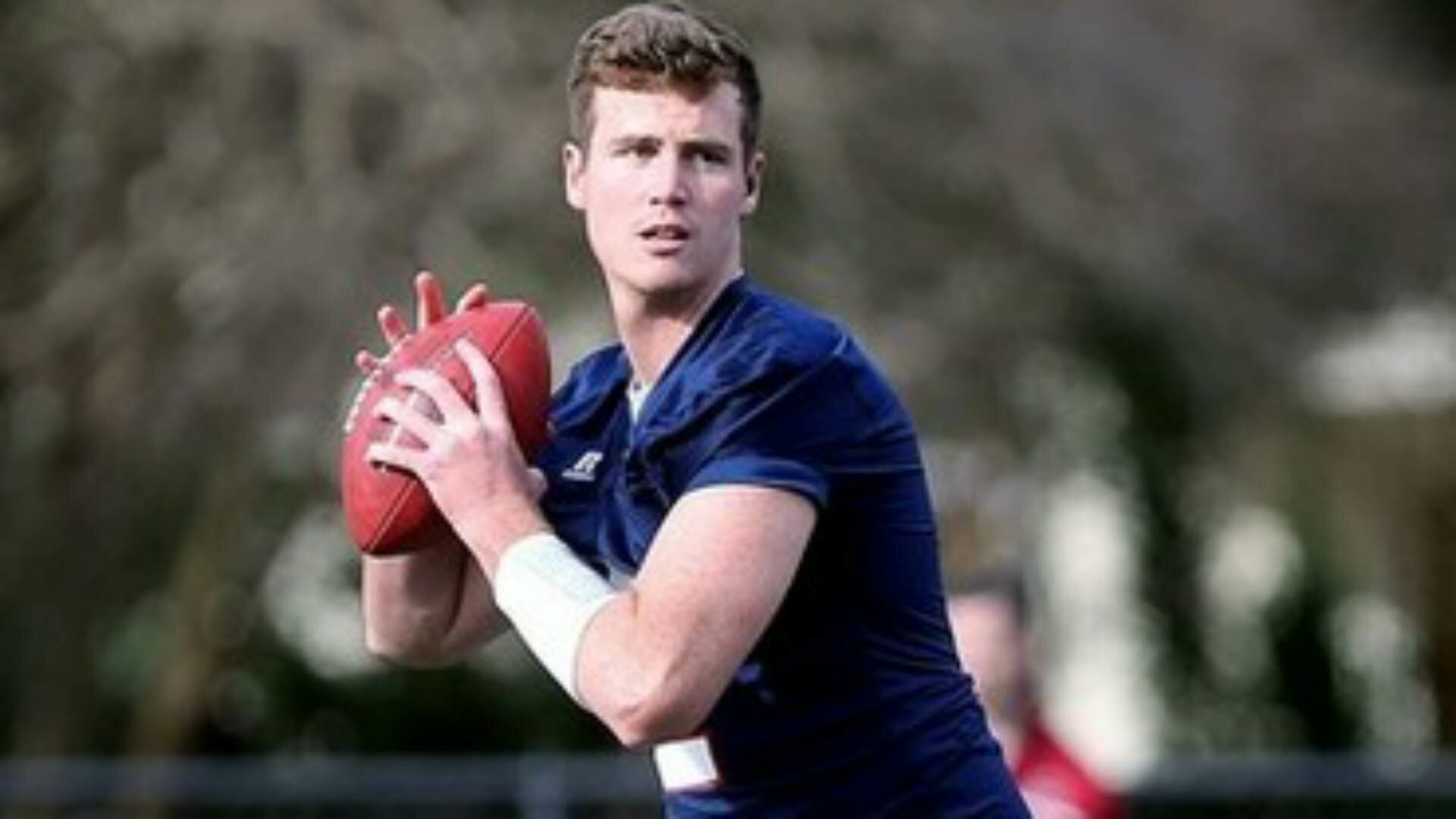 CHARLOTTE, N.C. – Former Colorado State-Pueblo quarterback Chris Bonner had a lot of buzz surrounding him leading up to the NFL Draft.
So imagine his surprise when, not only did he go undrafted, but not a single NFL team even offered him a free agent contract.
"I was surprised I didn't get an undrafted free agent contract," Bonner told me Friday following the first of three practices during the Carolina Panthers two-day rookie minicamp. "I just use that as motivation to come out here, work harder and show them what I can do."
The 6-foot-6, 237-pound Bonner had been called the "best quarterback draft prospect you haven't heard about yet" just a month before the draft.
Coming out of an NCAA Division II school, Bonner threw for 3,291 yards with 30 touchdowns and just eight to lead the ThunderWolves to their first national championship last year.
The Dallas Cowboys, Miami Dolphins, Pittsburgh Steelers and Denver Broncos attended his pro day on March 30.
Despite his size, he wasn't recruited out of high school and went to a junior college to better his game. He had two good seasons there and wound up at CSU-Pueblo, which had just graduated its starting quarterback.
CSU-Pueblo won a pair of Rocky Mountain Athletic Conference titles before Bonner arrived and he led them to two more RMAC titles, and the school's first-ever national title.
While Bonner is big and tall, and looks the part of an NFL quarterback, he's not very athletic and his arm strength was far from impressive on Friday.
Both he and Upper Iowa quarterback Cole Jaeschke were invited to the Panthers rookie camp on a tryout basis and each struggled. The botched multiple snaps from under center and could not connect with receivers while simply throwing against air.
Bonner overthrew many receivers, including 6-4 Devin Funchess. He also tried to float deep balls and out-routes when he needed to throw them with more zip. The afternoon session on Friday was not much better than the morning for Bonner, but Jaeschke did improve.
Former Missouri receiver Marcus Lucas, who is also 6-4, said Bonner and Jaeschke weren't that sharp because they were trying to get used to a whole new crop of receivers. Trying to make an impression on NFL coaches with four practices over the course of two days doesn't make it easy, either.
"I think it went good for the first day," said Bonner, who added there is always room for improvement. "I need to fine-tune some things, but I think I'll be all right.
"I just want to show them that I belong out here. If I do well over these two days, hopefully I'll get a contract."
Don't count on it.