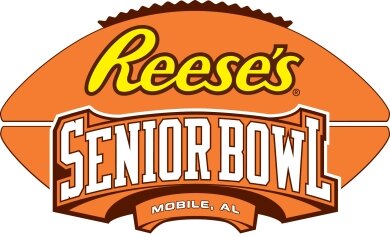 The 2015 Senior Bowl didn't have a great quarterback, but what it did have were several outstanding running backs and wide receivers and some impressive defensive players.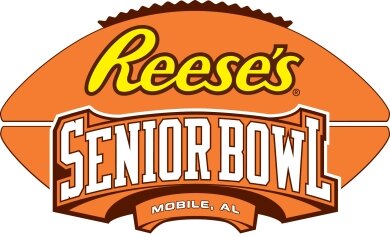 The North team, coached by Ken Whisenhunt and his Tennessee Titans staff, beat the South, helmed by Gus Bradley's Jacksonville Jaguars staff, 34-13. Nebraska running back Ameer Abdullah, an Alabama native, was named the Most Valuable Player in Mobile.
"Being down here was much more than putting on a good performance for me," Abdullah said after the game. "Leaving this state was something that was hard for me to do, but that's how it happened. You could write a movie about it, really, just coming back and playing on Alabama soil for my last time as a collegiate athlete. I couldn't paint a bigger picture. It was emotional for me. I grew up watching this game. This was a monumental day for me."
Other notable players, evaluated below, were Washington's Danny Shelton, Iowa defensive tackle Carl Davis, Tre Jackson of Florida State, Miami receiver Phillip Dorsett, Utah pass rusher Nate Orchard, Miami linebacker Denzel Perryman, T.J. Clemmings of Pitt, LSU lineman La'el Collins and Auburn receiver Sammie Coates.
One thing that stood out in Mobile was how well the small-school players performed against their peers from Power 5 programs.
Offense
Ameer Abdullah (5-8, 198) – RB, Nebraska – Abdullah had a great week of practice and was then the MVP of the game with 73 rushing yards and 40 receiving yards. At Nebraska, he was the first Huskers running back with three 1,000-yard seasons. While he's trying to prove himself as the third back behind Wisconsin's Melvin Gordon and Georgia's Todd Gurley, Abdullah took a nice first step in Mobile. He's a powerful runner despite his size with a good burst, cuts well, and has solid hands out of the backfield. He can contribute on special teams as a returner. If there's a knock on Abdullah, it's that he did have some fumbles at Nebraska.
Bryan Bennett (6-3, 215) – QB, Southeastern Louisiana – A pretty good athlete who had a decent week of practice, Bennett had a pretty rough game. The Oregon transfer started strong on Wednesday of practice week, but regressed through Saturday. He was a late addition to the Senior Bowl after throwing for 2,357 yards and 18 touchdowns last year. He threw for 3,615 yards and 21 touchdowns a year earlier. In his two seasons at SE Louisiana, Bennett also ran for over 1,700 yards and 31 scores. His athleticism could serve him well, but he needs to throw the ball better if he wants to play on Sunday.
Nick Boyle (6-4, 267) – TE, Delaware – Boyle impressed in Mobile. He runs good routes, is a good blocker and has excellent hands. He even showed off his athleticism by hurdling a would-be tackler during the game in Mobile. He's a big-bodied, strong tight end who looks the part and his stock should continue to rise.
Trent Brown (6-8, 376) – OT, Florida – The biggest player in Mobile, Brown is a mammoth lineman who helped Florida run for nearly 200 yards per game. He's a good in-line blocker, but struggles with footwork and consistently was beaten by speed rushers around the edge. He could be a dominant guard, but it's hard to see him at tackle in the NFL.
Shane Carden (6-2, 218) – QB, East Carolina – Carden was highly productive in college. He has an unorthodox release, yet was very accurate for the Pirates. Carden does not possess great arm strength, but he is a tough player. A three-year starter, Carden is the only ECU QB, on a list that includes former NFL players Jeff Blake and David Garrard, to throw for 4,000 yards and he did it twice. Carden threw for an AAC record 4,736 yards with 30 touchdowns and 10 interceptions in 2014. He's an intelligent players who usually sees the field well, but is sometimes late with throws.
Sammie Coates (6-2, 213) – WR, Auburn – Coates has the size and speed NFL teams covet. His big-play ability comes in the form of game-changing speed and a 21-yards-per-catch average. What he doesn't do well is track the ball in the air and his hands are questionable. He did play well during the week and was impressive in the game, but still needs to work on his footwork.
David Cobb (5-11, 229) – RB, Minnesota – A bowling ball of a running back, Cobb is a downhill runner with good speed. Cobb was a high-production player at Minnesota, running for 1,626 yards and 13 scores last year. He also catches the ball well and had 336 receiving yards the last two years. He ran for 69 yards and a score during the game in Mobile.
TJ Clemmings (6-4, 307) – OT, Pittsburgh – Clemmings has great footwork and big upside. Clemmings was excellent at Pitt. His technique needs to be better with hand placement and he could always get stronger. Clemmings was inconsistent during the week. At times, he was impressive, but other times he had some trouble with speed rushers. He does recover well because of his footwork.
La'El Collins (6-5, 308) – OT, LSU – Collins may have solidified himself as a first-round pick in Mobile. He can sometimes lose balance because of poor technique by not squaring up his hips. That said, Collins is strong and uses his hands extremely well. He's a dominant run blocker who finishes through the whistle and plays with a mean streak. He's athletic enough and strong enough to play tackle or guard and that versatility will serve him well.
Jamison Crowder (5-8, 174) – WR, Duke – Crowder was an excellent returner at Duke and then showed off his good hands in Mobile. He left Duke with a trio of 1,000-yard seasons and scored 24 total touchdowns. Crowder gets in and out of breaks very well and is a natural pass catcher. He's quick off the line, creates separation and tracks the ball in the air.
Phillip Dorsett (5-9, 183) – WR, Miami, Fla. – Dorsett is a burner, speed guy. He had an excellent week of practice. He's explosive, gets in and out of breaks well. He averaged more than 24 yards per catch last year with 36 catches for 871 yards and 10 touchdowns. He may have been the fastest person in Mobile.
Jamil Douglas (6-4, 307) – OL, Arizona State – Douglas played tackle at Arizona State, but projects as a guard. He back-pedals in pass protection and uses his hands well to punch the defender away.
Jalston Fowler (5-11, 264) – FB, Alabama – Fowler is an excellent blocker in every aspect. He's a punishing as a leader blocker and does well in pass protection. He can also catch the ball and is a strong runner. He had an excellent week of practice and his versatility could land him a spot as an H-back on Sundays.
Max Garcia (6-4, 305) – OL, Florida – Garcia had a good week of practice. He transferred to Florida from Maryland and uses his hands well.
Antwan Goodley (5-10, 210) – WR, Baylor – Goodley is a strong runner and his yards-after-catch ability is superb. He's an excellent route runner with good hands. Goodley was one of the practice week standouts. He caught 150 passes for 2,366 yards and 21 touchdowns at Baylor.
Garrett Grayson (6-2, 215) – QB, Colorado State – Grayson had a pretty good week and then was 8-of-15 for 118 yards in the game. He was probably the most consistent quarterback in Mobile, but among a mediocre group. He put up great numbers last year for the Rams, leading them to a 10-3 record. He threw for 4,006 yards with 32 touchdowns and seven interceptions. Four of those picks came in CSU's four losses.
Rannell Hall (6-0, 193) – WR, Central Florida – Hall has excellent body control. His deep 32-yard sideline catch in the third quarter of the game might have been the most impressive catch of the contest. Hall adjusts well on the ball. He caught 145 passes for 2,051 yards and nine scores at UCF.
Justin Hardy (5-10, 190) – WR, East Carolina – The NCAA's all-time leading receiver, Hardy has great hands. He capped his stellar career at ECU by catching 11 passes for 160 yards and a touchdown against Florida in the Birmingham Bowl. He then had an excellent week in Mobile. It probably helped to have Carden in Mobile with him, but he caught passes from the other quarterbacks too. Hardy is a great route runner and definitely boosted his stock to move up in a deep wide receiver group. He proved his ability to adjust to the ball in the air, something that helped him grab 387 passes for 4,541 yards and 35 touchdowns at ECU.
Rob Havenstein (6-7, 332) – OT, Wisconsin – Havenstein is an excellent run blocker and solid in pass protection. He uses his hands well, moves his feet and had a very good week of practice. He definitely has starter ability and could even win a spot as a rookie.
Tre Jackson (6-4, 323) – OL, Florida State – Jackson was the South team's Most Outstanding Player during the game. His excellent performance on Saturday capped a nice week for the brawler, who could start at guard for some NFL team as a rookie.
Chris Jasperse (6-3, 297) – OL, Marshall – Jasperse was inconsistent with his shotgun snaps. He's a good pass blocker and helped Marshall quarterback Rakeem Cato put up monster numbers while Marshall went 13-1 last season.
David Johnson (6-1, 224) – RB, Northern Iowa – Johnson had a nice week in Mobile and scored on a pretty 19-yard touchdown scamper in the game. He can contribute at the next level as a returner, but also runs well out of the backfield. He's got enough speed to get around the edge and shows nice some elusiveness in the backfield. Johnson's production increased every year at UNI and he finished his career with 4,682 rushing yards and 65 total touchdowns.
Ben Koyack (6-5, 249) – TE, Notre Dame – Koyack has good hands and scored a touchdown in the game by breaking a tackle. He is strong and catches the ball well, but is not very athletic or fast. He also missed on some blocks and was beaten in one-on-ones during the week. He caught 44 passes for 532 yards and five scores at Notre Dame.
Jeremy Langford (6-0, 211) – RB, Michigan State – Langford ran for nearly 3,000 yards and 40 touchdowns in his career and averaged better than 5 yards per carry. He's durable with 27 consecutive starts and helped contribute to Michigan State's success. His 15 straight 100-yard games is a school record. He scored 22 touchdowns last year and then had a good week in Mobile. He's an excellent athlete and also played receiver and cornerback at Michigan State. What he doesn't do well is break tackles. He's a solid pass blocker and would be ideal as a change-of-pace, third-down back in the NFL.
Dezmin Lewis (6-3, 215) – WR, Central Arkansas – With his size, Lewis runs extremely well. He's a natural pass catcher with great body control and made various impressive catches during the week. He started 36 games in college and finished his career with 197 catches for 2,688 yards and 24 touchdowns.
Tony Lippett (6-2, 192) – WR, Michigan State – Lippett has decent size, but could be a little thicker. He tracks the ball well and does a good job catching it at its highest point. He caught 65 passes for 1,198 yards and 11 touchdowns last year.
Tyler Lockett (5-11, 175) – WR, Kansas State – An elusive runner with superior speed, Lockett caught 93 passes last year. He's able to use his speed and solid route running to create separation. A second-team All-American, Lockett was twice first-time All-Big 12. He's tough to cover in man coverage and has a high football IQ and excellent hands.
Sean Mannion 6-5, 229) – QB Oregon State – Mannion completed nearly 65 percent of his passes in college for a school-record 13,600 yards with 83 touchdowns and 54 interceptions. He came from a pro system at Oregon State, but has to improve his reads and quicken his release. He doesn't run well and his accuracy diminishes out of the pocket.
Ali Marpet (6-4, 307) – OT, Hobart – The only D-III player invited to the Senior Bowl, Marpet did more than hold his own. He's a good athlete who played left tackle in college, but can play every position on the line. He could develop well on a practice squad. He played physical and didn't back down from more highly regarded players.
Shaq Mason (6-2, 310) – OL, Georgia Tech – A 40-game starter in college, Mason collected just about every All-American accolade last year. As a guard, he anchored a Georgia Tech line that demolished the Mississippi State defense and paved the way for an Orange Bowl-record 452 rushing yards. The Yellow Jackets also led the ACC in fewest sacks allowed. At the Senior Bowl, he steadily improved as a pass blocker and was one of the more impressive linemen in Mobile.
Vincent Mayle (6-2, 219) – WR, Washington State – Mayle shined in Mobile. He's a big body guy with good speed and moves well in space. He set a school record with 106 receptions for 1,483 yards and nine scores. He's an instinctive player with good hands.
Ty Montgomery (6-0, 216) – WR, Stanford – Montgomery has an injury history and with questionable hands in Mobile without creating separation, he did not help his draft stock. He could possibly find a spot as a special teams player.
Marcus Murphy (5-9, 195) – RB, Missouri – Murphy capitalized on a good week at the NFLPA game to receive and Senior Bowl invite. Because of his superb speed, Murphy – who had three returns for scores last year – could make his mark as a return man at the next level.
Robert Myers (6-5, 329) – OG – Tennessee State – Myers is a strong in-line blocker, but struggles against speed rushers. He started 35 games for Tennessee State and was a two-time all-Ohio Valley Conference selection.
Bryce Petty (6-3, 230) – QB, Baylor – Petty put up big numbers at Baylor but could be a system QB. He has to prove he can take snaps from under center, and had some trouble with that in Mobile, drop back with good footwork, read defenses and make NFL throws. He was an excellent leader at Baylor and has good intangibles. He put up video game numbers in two years after taking over from Robert Griffin III. He's a tough player who moves well in the pocket and is not afraid to run. He threw for 8,195 yards with 62 touchdowns and 10 interceptions and ran for more than 300 yards with 21 scores. Petty played well in the Senior Bowl, going 9-of-14 for 123 yards and an interception on an overthrown ball.
Casey Pierce (6-3, 244) – TE, Kent State – Pierce had solid production in college and was a late add to the Senior Bowl roster. He had some drops during the week, but caught 60 passes last year for 641 yards and six scores.
Blake Sims (5-11, 223) – QB, Alabama – Sims is short, but was productive last year with 3,487 yards and 28 touchdowns and 10 interceptions. While Sims wasn't great in Mobile, he wasn't terrible either. Size could be an issue for him seeing over the line. But he is athletic and can throw on the run. His accuracy does need to improve.
Devin Smith (6-0, 190) – WR, Ohio State – A legitimate deep threat who averaged nearly 30 yards per reception, Smith has excellent ball skills. He had 30 career touchdown receptions and the Buckeyes were 22-0 when Smith scored a touchdown. Smith has good speed, but needs to improve route running on intermediary routes, by his own admission. He had some drops during the week, but makes a nice adjustment on the ball when it's in the air.
Donovan Smith (6-6, 341) – OT, Penn State – A mountain of a man with long arms, Smith had a year of eligibility remaining. Smith was probably the most consistent lineman in Mobile. He had no problem stopping bull-rush attempts.
Laken Tomlinson (6-3, 323) – OG, Duke – Tomlinson has starter ability at the next level. He had an excellent week in Mobile. He moves his feet well and has good hands. While Donovan Smith was consistent, Tomlinson was superb. He was probably the most talented lineman in Mobile.
Tyler Varga (5-10, 227) – FB, Yale – Varga is a strong runner with a high-motor and loves to compete. He runs well and had nearly 3,000 rushing yards for Yale. A two-time All-Ivy League selection, he also catches the ball well. Because of his athleticism, Varga could play H-back in the NFL. Varga had an excellent week in Mobile and scored twice and totaled 70 yards. He's a player who could do multiple things at the next level and was one of the more impressive players in Mobile.
Clive Walford (6-4, 254) – TE, Miami – Walford showed well in Mobile. He proved himself a capable blocker and some aggressiveness as a receiver. He also displayed some nice athleticism with some highlight-reel catches during the week of practice. He's got some explosiveness and caught 121 passes for 1,753 yards and 14 scores at Miami.
Defense
Henry Anderson (6-6, 287) – DE, Stanford – A promotion from the East-West Shrine game landed the 3-4 end in Mobile. He's long with big upside. Anderson can play up and down the line. He will make some mistakes, as do all rookies, but he can be extremely disruptive.
Stephone Anthony (6-2, 245) – LB, Clemson – Anthony had a great week of practice and may have been the best player at his position. He covers well, plays sideline-to-sideline and is aggressive against the run. In 35 starts at Clemson, Anthony had 330 tackles, 34.5 tackles for loss, 9.5 sacks, three interceptions for eight yards, 18 quarterback pressures, 13 pass breakups, five caused fumbles and one recovered fumble. Bottom line – he's a play-maker.
Ibraheim Campbell (5-11, 210) – DB, Northwestern – An intelligent player with good ball instincts, Campbell breaks well and had a good practice week. He had 11 career interceptions with 24 passes defensed. He made 45 career starts and was a team captain. He led the Big Ten with four forced fumbles.
Carl Davis (6-5, 321) – DT, Iowa – Davis is a strong presence inside. He had a great week of practice and may have shot himself into the first round. Not the best pass rusher, Davis is a run stuffer and could fit into the middle of either a 3-4 or a 4-3 system. At times, he was nearly unblockable.
Quandre Diggs (5-10, 195) – CB, Texas – An excellent fit as a nickel corner, Diggs had a nice week in Mobile and capped his week with an interception of SE Louisiana's Bennett. The brother of former San Diego Chargers defensive back Quentin Jammer, Diggs showed some run-after-catch ability after the pick. He had 73 tackles last year with two sacks and three interceptions for the Longhorns. He's an experienced, smart player who made 49 starts at Texas. He reads routes well and is third on the school's all-time interceptions list with 11.
Kurtis Drummond (6-1, 205) – S, Michigan State – A two-time All-Big Ten, Drummond had a better 2013 than 2014. He started 34 straight games for the Spartans and finished with 233 tackles and 12 interceptions. He had 91 tackles as a junior with four picks, one of which he returned for a touchdown and broke up six passes.
Markus Golden (6-2, 255) – DE/OLB, Missouri – An excellent athlete, Golden developed into an excellent and disruptive pass rusher for the Tigers. The former high school running back improved each year at Mizzou. He's got a nose for the ball and the St. Louis native has the athleticism to play outside linebacker in a 3-4. He's got shorter arms that scouts would like, but Golden is a competitor who has turned into a well-rounded player.
Senquez Golson (5-8, 178) – CB, Ole Miss – Golson had 10 interceptions last season. He's got good ball skills and finished his career with 16 picks. The former baseball player has good speed and could be an ideal nickel corner.
Ladarius Gunter (6-1, 200) – CB, Miami – A physical player for the Hurricanes, Gunter had a nice week in Mobile and had an acrobatic interception on Thursday. He then had four tackles in the game. Gunter had some injuries at Miami, but definitely showed flashes of NFL ability.
Marcus Hardison (6-3, 311) – DE, Arizona State – Hardison has the ability to play up and down the defensive line. He could be a 3-4 end or a 4-3 tackle and could even play end in a 4-3, although you'd like to see him have a little bit more length there. He led the Sun Devils with 10 sacks and 15 tackles for loss last season.
Jordan Hicks (6-1, 241) – LB, Texas – Hicks had an impressive week flying all over the field. During his five years at Texas, the second-team All-American finished with 28 starts and 12 games with double-digit tackle totals.
Zack Hodges (6-3, 242) – OLB, Harvard – Hodges had a great week in Mobile. He's raw with big upside. The co-defensive player of the year in the Ivy League needs to improve his coverage skills, but projects well as a 3-4 backer.
Mike Hull (6-0, 231) – LB, Penn State – Not the best athlete, Hull makes up for it by being instinctive and a solid football player. He was off to a good start in Mobile, but suffered a knee injury on Thursday. He led Penn State with 140 tackles last season and had 10.5 tackles for a loss, two sacks and an interception.
Grady Jarrett (6-1, 288) – DT, Clemson – Jarrett finished with 207 tackles, 29.5 tackles for loss, 5.5 sacks with 37 quarterback pressures in 37 starts. A Clemson co-captain and three-time All-ACC selection, Jarrett had an excellent week in Mobile. With quick feet and a nice burst, Jarrett is undersize for an interior lineman, but still caused problems for offensive linemen.
Hau'oli Kikaha (6-2, 246) – DE/OLB, Washington – A good athlete who had 19 sacks last season, Kikaha struggled a bit in Mobile. The All-American selection has strong hands and the athleticism to play a 3-4 OLB. He's got a good work ethic, but also tight hips that did not serve him well in coverage.
Jeff Luc (6-0, 263) – LB, Cincinnati – A big and strong linebacker who moves well, Luc takes good angles and tackles well. He's a good fit inside and had an excellent week of practice. He's a downhill tackler who was better than expected in coverage.
Nick Marshall (6-1, 205) – DB, Auburn – Marshall played quarterback at Auburn, but began his career as a Georgia cornerback. He's a good athlete and had a good week at a new position. He's got some off-field issues that led to his dismissal from Georgia. He threw for more than 4,500 yards and ran for almost 1,900 yards at Auburn and accounted for 57 touchdowns in two years. He can also catch the ball. He caught three passes for 51 yards at Auburn. Marshall will likely struggle early at corner, but his athleticism and upside should land him on an NFL roster.
Steven Nelson (5-11, 199) – CB, Oregon State – Nelson has good speed, but doesn't break particularly well on the ball. He does play well in man coverage. He capped a decent week with an excellent game, showing off his coverage skills. He had a few catches made on him, but was never out of position and always stuck with his man.
Owamagbe Odighizuwa (6-3, 266) – DE, UCLA – A second-team all-Pac-12 performer, Odighizuwa had 11.5 tackles for loss last season. He missed 2013 because of surgery to both hips. He looks the part of an NFL defensive end, but had inconsistent production in college. He was explosive during the week and played well against LSU's Collins.
Nate Orchard (6-3, 251) – DE, Utah – Highly productive for the Utes, Orchard had 18.5 sacks last season. He's strong with a quick burst and uses his speed to get around the edge, but can also convert that speed to power. He's a high-motor guy who also uses hands well. He had a good practice week, was disruptive in the backfield and could be a nice fit as a 4-3 end.
Denzel Perryman (5-11, 242) – LB, Miami – Perryman might have locked himself in as a first-round pick. The two-time All-ACC selection did not play during the game with an abdominal injury, but showed well during the week. After making 11 starts between his freshman and sophomore seasons, Perryman was a full-time starter the last two years. He had 79 tackles, 9.5 for loss, last season.
Cody Prewitt (6-2, 212) – S, Mississippi – Prewitt was making plays from Day One during the Senior Bowl week. He's got good size and ball skills, but not good speed. His numbers dipped from six picks to three last year and he can tend to be overaggressive.
Hayes Pullard (6-0, 236) – LB, Southern Cal – A four-year starter for the Trojans, Pullard moves well in coverage. He had 95 tackles, 7.5 for loss, last year and has three career interceptions. He had an excellent week in Mobile and had five tackles during the game. He could be one of the first two inside linebackers selected. He's patient and athletic, but can be soft at times.
Quinten Rollins (5-11, 193) – CB, Miami, Ohio – A former basketball player at Miami, Rollins had over 200 steals as a point guard. He's a good athlete with natural ability. After collecting seven interceptions last year, Rollins was the MAC defensive player of the year. He has excellent ball skills and good footwork. A physically gifted player, Rollins had a very impressive interception during the Senior Bowl game and picked off Southeastern Louisiana quarterback Bryan Bennett on a pass intended for BYU tight end Devin Mahina.
Eric Rowe (6-1, 201) – DB, Utah – A converted safety with good coverage skills, Rowe is not afraid to tackle. The four-year starter at Utah, Rowe has good length and the ability to play corner. He'd be excellent as a nickelback and had 13 pass breakups last year.
Danny Shelton (6-2, 343) – DT, Washington – A high-motor player and outstanding athlete, Shelton also has superb stamina for someone his size. He's got a nice pass-rush because of his ability to push the pocket. He's also intelligent, as proven by his selection as an academic All-American. He's drawn comparisons to Baltimore Ravens Pro Bowler Haloti Ngata. Shelton is a big body who is tough to block. He had nine sacks last year and then a great week in Mobile. He came in as the top-rated defensive player and did not leave Mobile any different.
Za'Darius Smith (6-5, 270) – DE, Kentucky – Smith shined in Mobile with a nice array of pass-rushing moves. He's got a pretty good swim move and can spin well because of his good feet and speed. He had a tackle behind the line during the game. After transferring from a junior college, Smith was a two-year starter for Kentucky and had 10.5 sacks and 13.5 tackles for loss.
Lynden Trail (6-6, 262) – OLB, Norfolk State – Trail doesn't cover particularly well or tackle well in space. That said, the Florida transfer compensates with athleticism and agility. The former tight end catches the ball well.
Louis Trinca-Pasat (6-1, 291) – DT, Iowa – Trinca-Pasat moves upfield well, but can get stoned inside. He had 24.5 tackles for loss at Iowa with 8.5 sacks. He had three tackles, including 1.5 for loss at the Senior Bowl. He started 38 games for Iowa and was second-team All-Big Ten last year.
Kevin White (5-9, 180) – CB, TCU – Obviously, White isn't the biggest guy, but he has good speed and plays big. He intercepted Baylor's Bryce Petty in the game. He was extremely impressive in Mobile all week and anticipates throws well.
Gabe Wright (6-3, 299) – DT, Auburn – Wright was inconsistent in college, but is strong with good lateral movement. He can be disruptive in the backfield. With more than 30 starts under his belt, Wright got plenty of experience in the SEC and was an honorable mention all-conference selection last year when he totaled 86 stops. He had two tackles in the Senior Bowl, one behind the line.