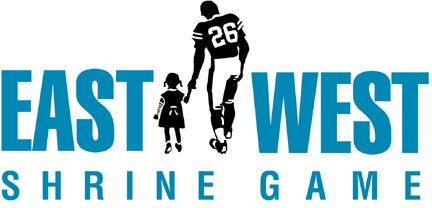 While the East-West Shrine Game on Jan. 17 was short on offense, that doesn't mean there weren't any good offensive players in the game. Three Louisville players looked good at Tropicana Field in St. Peteresburg, Fla., as did Georgia quarterback Hutson Mason. Although a placekicker – South Florida's Marvin Kloss – was the game's offensive MVP, others showed flashes of NFL ability.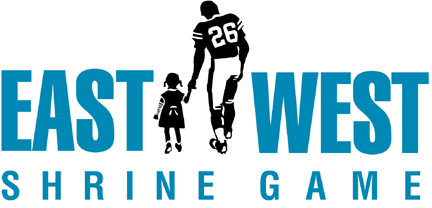 But the 19-3 East victory was a game dominated by defense and there were plenty of defensive standouts, including a Miami defensive end, FAU safety and a Kentucky defensive end and a pair of cornerbacks from Memphis and Towson.
Evaluating players at games like the East-West Shrine, Medal of Honor Bowl, NFLPA Collegiate Bowl and the Senior Bowl are invaluable for players, scouts and coaches in the pre-draft process.
Offense
Mickey Baucus (6-8, 305) – OT, Arizona – A bit inconsistent in St. Petersburg, Baucus is resilient. He has good technique and strength, but not the quickest feet. He is durable and has plenty of experience with 38 career starts for the Wildcats.
Blake Bell (6-6, 260) – TE, Oklahoma – Bell is big and strong with a nose for the end zone. The converted quarterback accounted for 40 touchdowns at Oklahoma. In his only season at tight end, Bell caught 16 passes for 214 yards and four scores last year. Bell's father, Mark, and uncle Mike, played in the NFL. His dad had a five-year career while Mike Bell was the second overall pick in 1979 and played 12 NFL seasons at defensive end for the Kansas City Chiefs and retired with 40 career sacks.
Anthony Boone (6-1, 225) – QB, Duke – In a game when many of the quarterbacks struggled, Boone showed the ability to throw the ball accurately and with some zip. Boone was a two-year starter for Duke and threw for 5,789 yards with 38 touchdowns and 24 interceptions. He'll have to make better decisions moving forward but could find a spot as an NFL backup or on a practice squad.
Dominique Brown (6-2, 233) – RB, Louisville – Brown had an excellent week and was easily the leading rusher in the East-West game with 70 yards on 19 carries and a late touchdown. He was the third-leading rusher for a Cardinals team that went 9-4. Brown ran for 378 yards on 96 carries and four touchdowns as a senior and could find an NFL roster spot as a special teams player and also as a short-yardage back. He's a big body and strong runner. He finished his career with 1,736 yards and 16 touchdowns.
Jamon Brown (6-6, 328) – OT, Louisville – Brown and teammate John Miller anchored the right side of the East roster. They paved the way for Dominique Brown to run for 70 yards and a score. While at Louisville, Brown's mammoth size was used at both right and left tackle. He's not the fleetest of foot but is extremely strong and was a three-year starter for the Cardinals. A two-time all-conference selection, Brown is probably best at right tackle in the NFL.
Cameron Clemmons (6-6, 305) – OT, Western Kentucky – Clemmons struggled against speed rushers at the East-West game and was consistently beaten by whomever they put in front of him. He did have 34 starts for the Hilltoppers, but might find it difficult to crack an NFL roster.
John Crockett (6-1, 215) – RB, North Dakota State – What stands out about Crockett is that he's strong and runs hard. His production increased every year while at NDSU while helping to Bison win three straight FCS national titles. He ran for 1,994 yards and 21 scores last season and added 30 receptions for another 397 yards and a touchdown. He's also returned kicks and could be a special teams contributor at the next level.
Andre Davis (6-1, 205) – WR, South Florida – Davis is lanky with a nice stride and good speed. He missed four games with a chest injury, but was a team captain and finished the season with 36 catches for 594 yards and a team-best seven touchdowns. Davis uses his hands well to catch the ball and had the longest play from scrimmage at the East-West game with a 19-yard catch in the fourth quarter.
Cody Fajardo (6-2, 215) – QB, Nevada – Fajardo is a smart player and good athlete but needs to improve his accuracy on touch passes. He threw for nearly 10,000 yards in his career with 57 touchdowns and 29 interceptions. While he can improve as a passer, Fajardo is dangerous with his legs and has a pair of 1,000-yard rushing seasons under his belt, including 2014. Only he and former Nevada quarterback Colin Kaepernick have passed for more than 9,000 yards while rushing for more than 3,000 yards in their college careers. In addition to his 57 TD passes, Fajardo has 44 rushing scores. He was only 2-of-6 for five yards and an interception in the East-West game and ran twice for 13 yards. One of his biggest adjustments he'll have to make is taking snaps from under center and understanding NFL play calls.
B.J. Finney (6-4, 312) – C, Kansas State – A three-time team captain for the Wildcats, Finney can play any guard position and that versatility will help him land on an NFL roster. One of the best linemen in the Big 12, Finney's hands and footwork are excellent as a former high school wrestler.
Devin Gardner (6-4, 216) – WR, Michigan – Gardner is transitioning from quarterback and is a good enough athlete to make plays in the NFL. A smart football player, Gardner has a big upside at receiver.
Taylor Heinicke (6-1, 210) – QB, Old Dominion – Not the biggest or strongest guy, but Heinicke is a smart quarterback who knows where to throw it and he put up monster numbers for the Monarchs. He threw for nearly 15,000 yards with 132 touchdown passes to 39 interceptions after winning the starting job as a freshman. He threw 25 touchdowns and just one interception in 2011. He also ran for 1,320 yards and 22 touchdowns during his career and even punted 42 times with a 42.5-yard average. A superb athlete, Heinicke won the Walter Payton Award, which is like the FCS Heisman Trophy, while leading ODU to an 11-2 record while throwing for more than 5,000 yards with 44 touchdowns and 14 picks. He was just 2-of-9 for 14 yards and an interception in the East-West game, but had a solid week of practice. He could develop into a starter, but most likely will have a long career as an NFL backup.
Austin Hill (6-3, 212) – WR, Arizona – Hill has excellent hands and size with good speed, but his footwork along the sideline needs to be fine-tuned for the NFL. He caught 49 passes for 635 yards and four scores last year but finished his college career with 151 receptions for 2,310 yards and 17 touchdowns. His best season was 2012 when he caught 81 passes for 1,364 yards and 11 touchdowns, but he missed the 2013 season with a knee injury.
Taylor Kelly (6-2, 205) – QB, Arizona State – Kelly runs well but can rely on his legs too much. He bailed on the pocket early at the East-West game and didn't look downfield when scrambling. He did throw for 8,819 yards with 79 touchdowns and 26 interceptions in three seasons as a starter in college. He also ran for 1,404 yards and 13 scores. At the East-West game, he was 7-of-13 for 65 yards and rushed for 23 yards on five attempts.
Terrence Magee (5-9, 213) – RB, LSU – Magee had 11 carries for only 27 yards in the game, but had an excellent week of practice. Playing in a running back committee at LSU, Magee never ran for more than 626 yards in any given year in college but does have decent hands catching the ball out of the backfield. A tough runner who seems to always fall forward with a low center of gravity.
Hutson Mason (6-2, 207) – QB, Georgia – Mason was just a one-year starter at Georgia, but was easily the best quarterback at the East-West Shrine Game. He did not finish Georgia's Belk Bowl with vision issues, but was near perfect in St. Petersburg, going 7-of-8 for 71 yards. He only threw for 2,168 yards last year for the Bulldogs, but was extremely accurate. He completed 68 percent of his passes for 21 yards and just four interceptions. Three of those four picks were in Georgia's first five games of the year. He displayed above-average athleticism and good decision making in the East-West game. Mason developed timing quickly with his receivers and was the only quarterback in the game to find any sort of a rhythm.
John Miller (6-3, 315) – OG, Louisville – Miller is a bruising run blocker and consistently was able to blow his man off the line while playing right guard at the East-West game. A four-year starter at Louisville, Miller is a technically sound player who helped his stock in St. Petersburg. He's a powerful, straight-line blocker who isn't the most athletic lineman, but could go as high as the third round.
Terry Poole (6-5, 310) – OT, San Diego State – Poole did not have a very good game. He struggled mightily in the first half against Derrick Lott of Chattanooga. Getting beaten that badly by an FCS player doesn't bode well for his future against NFL talent.
MyCole Pruitt (6-2, 250) – TE, Southern Illinois – Pruitt was extremely durable and productive for the Salukis. He never missed a game in his career and finished at SIU with 221 receptions for 2,601 yards and 25 scores. His senior year saw him catch 81 passes for 861 yards and 13 scores. But where he impressed in St. Petersburg was as a blocker. He was able to create running lanes by kicking out defensive ends and staying engaged.
Collin Rahrig (6-2, 285) – OL, Indiana – Rahrig is a solid pass blocker and excellent run blocker who helped pave the way for Tevin Coleman to rush for 2,036 yards and 15 scores last year. He played both guard positions and started 19 games at center for the Hoosiers. That versatility will serve him well at the next level.
Dylan Thompson (6-3, 220) – QB, South Carolina – Thompson was simply not very good. He was just 1-of-6 for five yards and threw an interception. He threw for 3,574 yards and 26 touchdowns 11 interceptions in his lone season as a starter, but after his week in St. Petersburg, it's tough to see him on an NFL roster.
Zachary Zenner (6-0, 200) – RB, South Dakota State – Zenner is the only player in NCAA Division I history to rush for more than 2,000 yards in a season three times. He has his invitation to the NFL combine and had a good week of practice at the East-West game. With 95 career receptions, he also has proven ability to catch the ball out of the backfield. Those skills got him an invite to the NFL combine.
Defense
Bryce Callahan (5-10, 185) – CB, Rice – Callahan doesn't have great size, but he's a fluid athlete who covers well. He trusts his eyes and has good recovery speed. He picked off 13 passes at Rice and played well at the East-West game. He can also help out an NFL team as a punt returner, something he did in three of his four years at Rice.
Anthony Chickillo (6-4, 275) – DE, Miami, Fla. – Chickillo played extremely well in the game and was unblockable at times. He gets off the ball well, has excellent vision and doesn't quit on a play. His excellent game capped an impressive week in St. Petersburg. Chickillo finished his career with 20 tackles for loss and 14.5 sacks. He might have been the most dominant defensive player at the East-West game. Chickillo said he treated the week "as a job interview" and was grateful to play in a 4-3 so he could prove that he could play defensive end in that system.
Tyeler Davison (6-2, 310) – DT, Fresno State – A three-time all-Mountain West selection, Davison played well at the East-West game. A three-year starter who finished his career with 14 sacks and 15.5 tackles for loss, Davison also batted down three passes. He's got good vision and instincts and is strong at the point of attack. He played up and down the line at Fresno and uses his high school wrestling experience to create leverage against offensive linemen.
Bryce Hager (6-2, 230) – LB, Baylor – Hager tackles well in space and had 114 tackles as a senior. He made 124 stops as a sophomore in his first season as a starter. Hager can definitely contribute on special teams coverage units in the NFL but does have some play-making ability with 24 career tackles for loss, seven sacks, five forced fumbles, an interception and a 91-yard fumble return for a score in 2013. Hager's got good football pedigree. His father, Britt, played in the NFL for nine seasons.
Ben Heeney (6-0, 228) – LB, Kansas – Heeney can make his hay on special teams. He was extremely productive at Kansas with 127 tackles last year on a bad defense but only two tackles – both sacks – were behind the line of scrimmage. At the East-West game, he was able to fill the holes well on run plays. He finished his career with 23 tackles for loss and five sacks with four interceptions, three of which came his junior year. Heeney is a solid tackler but his route onto an NFL roster is his ability to play special teams.
Derrick Lott (6-4, 298) – DL, Chattanooga – Lott played well in the game, with several flashes of NFL ability. Lott more than held his own against players from bigger schools.
Bobby McCain (5-11, 190) – CB, Memphis – McCain's quick feet helped him improve his draft stock in St. Pete. He can also contribute on special teams as a kick returner and would be ideal in nickel packages. He's a good tackler with good recovery speed. McCain had 11 interceptions the last two seasons and has four interception returns for scores in his career.
Damian Parms (6-2, 210) – S, Florida Atlantic – Parms had a pair of interceptions in the East-West game, although the second was a gift-wrapped floater from Dylan Thompson. Parms had a solid week following a senior season that saw him rack up 84 tackles. While he made a lot of tackles for an FAU defense that wasn't very good, he only had one career interception. That came during his junior year, which was his best season when he added 5.5 tackles for loss, a sack and two forced fumbles.
David Parry (6-2, 305) – DT, Stanford – Parry holds his ground and can anchor the middle of a defensive line. He finished his career with six sacks and 9.5 tackles for loss, but he's not asked to rush much. Instead, he'd be an ideal fit in a 3-4 to take on a blocker and free things up for the linebackers to make players. He was tough to move off the ball at the East-West game.
Travis Raciti (6-5, 285) – DE, San Jose State – A decent athlete with good instincts, Raciti had a solid week at the East-West game. Raciti had 14.5 sacks with 20.5 tackles for loss. His best season was his sophomore year when he had 8.5 sacks and 13 tackles for loss.
Jermauria Rasco (6-3, 252) – DE, LSU – Rasco showed some explosiveness and impressed coaches with his work ethic. He led the Tigers in sacks with four each of the last two seasons. A student of the game, Rasco may be athletic enough to be down in a 4-3 or stand up as an outside linebacker in a 3-4 system. In a low-scoring game in which both defenses dominated, Rasco stood out to finish a good week.
Edmond Robinson (6-3, 244) – LB, Newberry – Coming out of a D-II school, Robinson showed flashes of ability and would be raw prospect. His athleticism makes him an intriguing study and he does have tremendous upside. He had 68 tackles as an outside backer – and he's probably best suited in a 4-3 defense – with 7.5 tackles for loss and five pass breakups last year for the Wolves. He recorded 12 tackles for loss and 2.5 sacks as a junior. Robinson played well enough to receive and invite to the NFL combine.
Jake Ryan (6-3, 240) – LB, Michigan – An instinctive player who was first-team all-Big Ten as a senior, Ryan made 112 tackles last year. Ryan played well in St. Petersburg and likely improved his draft stock.
Josh Shaw (6-1, 200) – DB, Southern Cal – His coverage skills are better than expected and he intercepted a pass thrown to Gardner. He's got some off-field concerns, but showed the ability to play either cornerback or safety.
Tye Smith (6-0, 185) – CB, Towson – A corner who isn't afraid to come up and make a tackle, Smith had a good week at the East-West game. He was an FCS All-American and finished his career fifth on Towson's all-time tackles list while leading the team with eight pass break-ups last season. He's got excellent footwork, speed and ball skills. He had six career interceptions at Towson. If he follows up his showing in St. Pete with a good combine, he could be a sleeper mid-round pick with starter ability.
Za'Darius Smith (6-5, 265) – DE, Kentucky – Smith played extremely well in the first half of the East-West game but was quiet in the second half. He played just two years at Kentucky and had 11 sacks with 6.5 tackles for loss. Smith has good edge quickness and did enough in the first half of the East-West game to be named the defensive MVP.
Cam Thomas (6-1, 200) – DB, Western Kentucky – Thomas finished his college career with 11 interceptions, but he does not have great ball skills. He tried to play corner at the East-West game but is best suited at safety. His size would play well in the back and he will come up against the run. He does tackle well in the open field. In one-on-one matchups outside at the East-West game, he was consistently beaten while playing corner. When playing on the back end, Thomas needs to take better angles to the ball.
Leterrius Walton (6-5, 305) – DT, Central Michigan – A big body in the middle, Walton is strong and can push the pocket. Walton was a three-year starter for the Chippewas who was able to collapse the pocket. He finished his career with six sacks. He's a better athlete than some may think and could put up good numbers during pre-draft workouts.